Martin J. Lewin | Senior Partner
Phone: (240) 744-7611
Email: MLewin@KalikLewin.com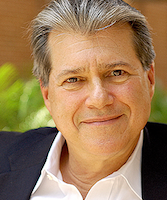 Martin Lewin, a senior partner in Kalik Lewin, specializes in international trade, customs, government relations, international business development and finance. He has extensive background in steel and metal products, chemicals, textiles, apparel, and other consumer products industries, representing governments, trade associations, and producers and distributors of these products based in Asia, Europe, and the Middle East, as well as in the United States.
Mr. Lewin has advised and represented clients in numerous antidumping investigations, Section 201 "Safeguards" proceedings, and Section 301 Unfair Practices investigations, as well as in matters involving the Generalized System of Preferences, the North America Free Trade Agreement, The U.S.-Israel Free Trade Agreement, the Caribbean Basin Initiative and the Andean Preference Act. Mr. Lewin has advised many governments in bilateral quota negotiations with the U.S. Government and in Government relations issues generally.
Mr. Lewin has appeared on numerous occasions before the Department of Commerce, the United States International Trade Commission, the Office of U.S. Trade Representative, the Federal Trade Commission, Customs and Border Protection, the Federal Maritime Commission, the Department of Transportation, the Department of Agriculture and the Federal Courts, and before trade tribunals in countries outside the United States.
Prior to forming Kalik Lewin, Mr. Lewin was a partner in the Washington office of Mudge Rose Guthrie Alexander and Ferdon and its predecessor Daniels Houlihan and Palmeter, and a partner in the Washington office of Aitken Irvin Lewin Berlin Vrooman & Cohn. He previously served as legal advisor to Paula Stern, former Chair of the U.S. International Trade Commission, and as a staff member of the Subcommittee on International Organizations of the U.S. House of Representatives International Relations Committee.
In addition to his legal practice, Mr. Lewin is co-founder and a Principal of Carhart Global Market Services, LLC (www.carhartgms.com). Carhart GMS is a complete resource for small and medium size manufacturing companies of technically advanced industrial equipment, instrumentation, and environmental equipment interested in selling products to China, acting as a sales representative for these manufacturers or buying these manufacturers' products domestically and reselling them in China. With offices in the US and Beijing, Carhart GMS locates potential customers in China; serves as a communications link with potential customers; and handles sales, logistics (US exporting, international transportation, China importing, delivery to Chinese customers), product installation, and after-sales service.
Mr. Lewin received a Bachelor of Science degree in Economics from the Wharton School, University of Pennsylvania, majoring in accounting, and a Juris Doctor degree from the University of Pennsylvania Law School. He is the author of numerous articles on international trade and transportation matters, and is a regular presenter at the International Law Institute's Foreign Lawyer International Trade Law Programs. Mr. Lewin also is a member of the University of Maryland's Technology Transfer Committee. Mr. Lewin is a member of the Bar of the District of Columbia, the Court of International Trade and the Court of Appeals for the Federal Circuit.
Major International Trade Representations
Successfully Represented Thai Producer of Furfuryl Alcohol in Administrative Reviews of antidumping (AD) order, securing zero and de minimis margins in three Reviews, and in "Sunset Review" of AD order, the only time an AD order was revoked based upon Commerce Department negative determination in Sunset Review.
Successfully Represented U.S. manufacturers of Chloropicrin in two Sunset Reviews of AD Order on Chloropicrin from China, securing continuation of AD Order on subject imports.
Successfully Represented Canadian Processors of Kosher Chicken in Antidumping Investigation. Investigation terminated at ITC Preliminary stage following negative ITC injury determination.
Successfully Represented Major Producer/Exporter in Sunset Review of Synthetic Indigo from China before ITC. Order revoked following negative ITC determination.
Successfully Represented Ukrainian Companies in Commerce Department "Changed Circumstances" Review, resulting in Ukraine being designated a market economy country in AD matters before the Department.
Successful Ongoing Representation of Ukrainian Steel Producers in negotiation of suspension of U.S. antidumping investigation of cut-to-length carbon steel plate; negotiation on transition to Market Economy Suspension Agreement; and "Normal Value" Reviews to determine Minimum Export Prices for their products to the United States.
Secured withdrawal of Domestic Industry Request for Antidumping Administrative Reviews on behalf of Chinese Honey Producers, rescinding Review of those Producers in two Administrative Reviews.
Advised Foreign Government in potential WTO disputes involving antidumping investigations in the Philippines, Japan and Australia.
Advised Israeli Government on issues arising under U.S.-Israel Textiles Quota Agreement, resulting in U.S. Government agreeing to rescind Agreement and eliminate quotas on U.S. imports of Israeli textiles and apparel.
Successfully represented Ukrainian Steel Producers in first Chinese Safeguards Investigation, avoiding Chinese import restrictions on steels slabs from Ukraine.
Successfully defended association of U.S. importers against retaliation arising from U.S.-China intellectual property dispute under Section 301.
Commercial Representations
Representing U.S. manufacturers of temperature control equipment, industrial processing equipment and emissions monitoring equipment in sales of their products in China.
Advised U.S. manufacturer on multilateral financing of exports of water treatment equipment to China.
Advised U.S. distributor on long-term purchase agreement with foreign manufacturer for busses to be manufactured to US company's specifications.
Advised European steel mill in financing and acquisition of gas turbine electric generating equipment.
Represented foreign investment group on US Export-Import Bank, OPIC and International Finance Corporation financing in hotel restoration project in Eastern Europe.
Advised Israeli holding company in licensing and joint ventures with U.S. consumer products companies.
Structured Agreement between U.S commission agent and South African purchaser of vehicles from third country manufacturers.
Assisted Swiss trading company in negotiating settlement of commercial disputes with U.S. customers on steel products.